Art Classes
2017 Spring Art Classes Listing & Schedule

Supply, material and model fees are paid
directly to the instructors in class. Please do not include them in your online payments.

Registration, refund and photo policy is available here.
Figure Drawing
Kathleen Weber
Mondays
June 5 - 26 (4 classes)
9:30 AM - 12 Noon
This class will focus on drawing the nude figure, using both quick gesture studies and longer poses. Students will learn anatomy and proportions of the human figure and will become more comfortable and confident in rendering the human form.
We will use mostly charcoal and conte crayon on newsprint, although students may try different materials if they wish. The instructor will do demonstrations and welcomes questions about other materials to use in class. All levels welcome.
$125 Members $160 Non-members
$40 Model Fee
Supply list
weberstudio.blogspot.com
Mixed Media Drawing & Painting
Claire Bowen
Tuesdays
May 2 - 23 (4 classes)
9:30 AM - 12:30 PM
This multi-media, explorative class encourages the individual to discover one's process through the transition from drawing into painting. We will start by drawing from observation and quickly move into using layers of paper, paint and various collected materials. Subject matter may change from representation into abstraction. One will be guided to find one's individual "voice" and to be courageous in use of new materials and process. Open to all levels.
$150 Members $185 Non-members
$15 Material Fee
Supply list
clairebowenstudios.com
Gearing Up To Go Out
Trish Hurley
Wednesdays
April 19 - May 17 (4 classes - no class 5/3)
1 - 4 PM
Painting outside is a great way to enjoy the summer months in New England! But what do you focus on? There are always so many things to look at, distractions, and multiple supplies; it can all be so daunting! In this class, we will view images and discuss the basics of design and composition to start. Then copying and working from photos, we will discuss different mediums/materials as well as light and color mixing and how to get the most of those outdoor sessions so it'll be much easier and enjoyable. This class is appropriate for beginning students and is open to any painting medium.
$150 Members $185 Non-members
TrishHurley.com
Sculpt a Dragon
Christy Sherman
A "Make & Take" Workshop
Saturday, April 8
10 AM - 3 PM
This workshop will be an in depth exploration of all things dragon as we sculpt one in relief. We will work in polymer clay, and cover different techniques to sculpt, model, and texture the dragon. Relief sculpture is a marvelous combination of 2 and 3 dimensional techniques, drawing and sculpting at the same time. Look at a coin to see a miniature example of a bas-relief.
I will demo techniques such as different scale patterns, body, and wing designs, along with a few shortcuts I've learned along the way. I'll provide reference images for the same project, but you're welcome to make whatever you like.
We'll learn how to create a gorgeous iridescent effect for the dragon scales and I'll also cover texturing and dry brushing techniques to create realistic looking stone.
This is a great starting point for anyone who wants to try sculpting or polymer clay. No experience needed, and techniques will apply to any sculpting project you do, not just dragons.
$100 Members $135 Non-members
$25 Material fee - All materials included
skygrazer.com
Painting with Watermedia on Terra Skin
Cynthia DiDonato
A Two - Day Workshop
Wednesday & Thursday, April 12 & 13
10 AM - 1 PM
Learn how to use water media to paint on Terra Skin, an environmentally friendly paper made from mineral powder and non-toxic resin. Participants will experiment with using several techniques to apply liquid, tube, pencil or crayon watermedia to Terra Skin to create abstract or semi-abstract paintings from their imaginations or their own photos.
$90 Members $125 Non-members
$15 Material fee - For 2 large sheets of Terra Skin
Supply list
cynthiadidonato.wordpress.com
Shibori Expressions - Ann Bianchi
A Two - Day Workshop
Saturday & Sunday, April 22 & 23
10 AM - 2 PM
Fabrics from natural cellulose fibers (cottons and silks) will be our "canvases" as we experiment with historical and cultural dyeing and resist methods. Working in the styles of Arashi Shibori, Itajime Shibori and Adire Elesso, we'll add colors to white cloth for fantastic results. A beautifully prepared cloth may be constructed into a wearable item or perhaps framed as a piece of art, or a wall hanging. In this workshop I will provide multiple demonstrations, and offer guidance on suggested final product applications. Be prepared to be amazed with your results, have fun and witness colors merging together as they take on a life of their own! Work with varieties of fabrics within each method and observe countless outcomes. Samples of completed work and step-by-step instructions will guide participants. No prior experience needed. All skills are welcome.
$120 Members $155 Non-members
$25 Material fee - All materials included
annebianchi.com
Fast and Fresh!
A Two - Day Pastel Workshop
Michele Poirier Mozzone, PSA, IAPS/MC
Saturday & Sunday, April 29 & 30
9 AM - 4 PM
Working from photographs, we will explore good composition, underpainting techniques, color choices and how a successful underpainting affects your finished piece. Timed exercises will help free you from hesitation and loosen you up. This workshop pertains to all subject matter - landscape, figurative, still life, etc. Basic knowledge of pastel is helpful, but not absolutely necessary.
$250 Members $285 Non-members
UArt Sanded Pastel Paper will be available to buy for $15 a sheet.
Supply list
Poirier-Mozzone.com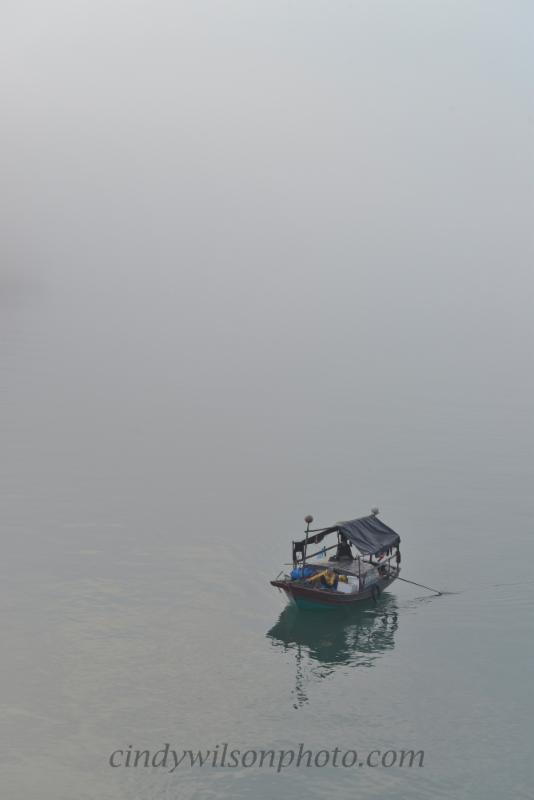 The Next Step in Digital Photography
Cindy Horovitz Wilson
Mondays
May 15 - June 12 (4 classes - no class 5/29)
7 - 9 PM
Are you ready to wake up and challenge yourself photographically? You know the shutter speeds and the f-stops, now is the time to learn new skills and techniques to elevate your photography to the next level. Join Cindy Horovitz Wilson in this four-session class geared towards more advanced creative and technical tools, as well as deepening your personal vision.
Each class will feature a pre-assignment of visual concepts. We will then review the images presented in class, and discuss how to technically achieve your vision.
Who should attend: advanced amateurs and intermediate students & photographers.
What to expect: to gain the confidence to elevate your personal photographic skills.
$150 Members $185 Non-members
cindywilsonphoto.com
Honing Your Photography Vision:
Building a Strong Portfolio
Cindy Horovitz Wilson
Thursdays
May 25 - June 22 (4 classes - no class 6/8)
7 - 9 PM
How does one create a cohesive body of work, and the vision that creates it? This class is designed for the student who is interested in taking their photography to the project, portfolio level. Each class will have a critique of the current body of the student's work, with constructive ideas on how to grow and expand to a more concise portfolio. Group participation and encouragement will give each student directions in which to explore and strengthen their work. Knowledge of basic photography required. This will not be a technical class.
$175 Members $210 Non-members
cindywilsonphoto.com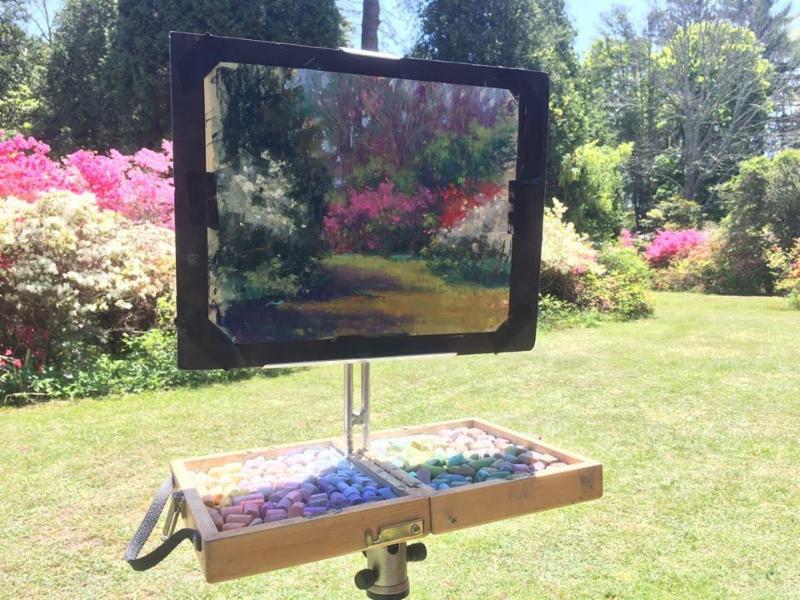 Plein Air Pastels - Jeanne Tangney
Thursdays
May 11 - June 1 (4 classes)
2 - 5 PM
There is no better way to celebrate Spring than to take your pastels outdoors and few places can rival Wickford for plein air painting! Visiting a new location each week, we will discuss how to identify interesting compositions, simplify details, and capture light. Classes will include demonstration of methods, materials, and techniques, as well as plenty of individual attention. All levels are welcome.
$150 Members $185 Non-members
Supply list
JTangney.com
Photography Through a Feminine Lens
Barbara Bourgette
Thursdays
June 1, 8 &15 (3 classes)
11 AM - 1 PM
This 3-session brown bag discussion group will explore how women create photographic images. Topics we will explore are: gender differences in photography, the feminine creative process, the path from a woman's eye to her print, and how to utilize a woman's natural feminine strengths creatively. Session 1 will explore the above topics, session 2 will include a photo walk utilizing tips learned in Session 1, and session 3 will be a discussion and image review of images created in Session 2.
$75 Members $110 Non-members
BarbaraBourgette.com
Oil Pastel Floral Finds
Ann Bianchi
Saturday, June 3
9 AM - 12 Noon
Enjoy creating with vibrant colors of Oil Pastels. Give new life to favorite floral subjects. This unique medium is applied as a drawing and concludes in a painterly style. Oil Pastels, a mixture of oil, wax binder and intense stick pigment will allow you to work quickly. Using special applications and effects, we will capture the freshness of Impressionist art. Learn to identify composition, and color palettes. Working on smooth surfaces you'll apply a luminous underpainting, which will give your work an opulent feel and you will be on your way to a masterpiece! We will work directly from still life floral arrangements. Individualized detailed demonstrations for this medium will encourage all skill levels to participate in this exciting one-day workshop. All levels welcome, and no prior experience needed.
$65 Members $100 Non-members
$10 Material fee - All materials included
annebianchi.com
Morning Masterpiece - Ann Bianchi
Saturday, June 10
9 AM - 12 Noon
Have you wished to create a special painting in a day? This one-day oil painting workshop is for you. It will simplify layout techniques for landscapes or seascapes, and provide basic tips and skills for creating with Water Soluble Oil Paints, those that blend and clean up without chemical solvents. Ann will share her knowledge of painting, using impressionistic techniques to achieve loose, painterly results. Enjoy a boost of confidence as you achieve artistic success with basic composition and perspective skills while demonstrating painting application methods to complete your own masterpiece. Please bring favorite photos for reference. All levels welcome and no prior experience needed.
$65 Members $100 Non-members
$15 Material fee - All materials included
annebianchi.com
Late Afternoon Plein Air Painting
Trish Hurley
Tuesdays
June 20, 27, July 11, 18 (4 classes)
4 - 7 PM
As the sun sets, the exaggerated shadows make for beautiful color and design in the composition for a painter of any medium. Blocking in quick compositions and reactionary painting sets a painting challenge as the sun quickly moves to set. We will start at North Kingstown Beach, I will do a quick demo in oil with a basic palette of the primary colors to get you on your way. We will have a quick group viewing at the end of each class. Each week we will be at a different location and you are welcome to paint with the medium of your choice. Beginners with patience are welcome.
$150 Members $185 Non-members
Supply list
TrishHurley.com
Morning Light Plein Air Painting
Trish Hurley
Wednesdays
June 21, 28, July 12, 19 (4 classes)
7:30 AM - 10:30 AM
Morning Light is absolutely stunning and painting along the coast in Southern Rhode Island a great way to start the day!! First class starting at the North Kingstown Beach, I will do an oil paint demonstration and start you on your way to blocking in tones, building up a quick simple composition, and then adjusting color to show the atmospheric perspective. Each week we will be at a different location and you are welcome to paint with your medium of choice. Beginners with patience are welcome.
$150 Members $185 Non-members
Supply list
TrishHurley.com
Polymer Clay Jewelry
Christy Sherman
A "Make & Take" Class
Saturday, June 24
9 AM - 12 Noon
This is your chance to learn some jewelry techniques and make a necklace that is completely you - from start to finish. You will make 2-3 "donut" beads in your choice of color, shape, size and texture out of polymer clay. While the beads are curing, you will learn how to make a wire wrapped dangle using mother of pearl dagger beads and how to make a tassel out of fibers or ribbon. You will also have the option of making a wire bail to hang your pendant from a simple cord or leather necklace, or using sari silk for a longer, more ornate design. If time permits, you can complete both necklace styles. No experience needed.
$50 Members $85 Non-members
$15 Material fee - All materials included
skygrazer.com
Sign up for a class today!
Registration is easy...on our website, by phone or in person. Look forward to seeing you soon!
Tuesday Open Studio: 12 to 3 PM
Open to artists of all levels
Studio fee: $2 members, $5 non-members
Photo Arts Group
Every 2nd and 4th Monday at 7 PM
Gallery Hours
Tuesday - Saturday 11 - 3, Sunday 12 - 3 Closed on Monday
36 Beach Street, Wickford, RI
401 - 294 - 6840
www.wickfordart.org